Disclosure: This shop has been compensated by Collective Bias, Inc. and its advertiser. All opinions are mine alone. #CollectiveBias #SleepWellWithCopperFit

Hover over the image below to customize your Copper Fit® Replenish Mattress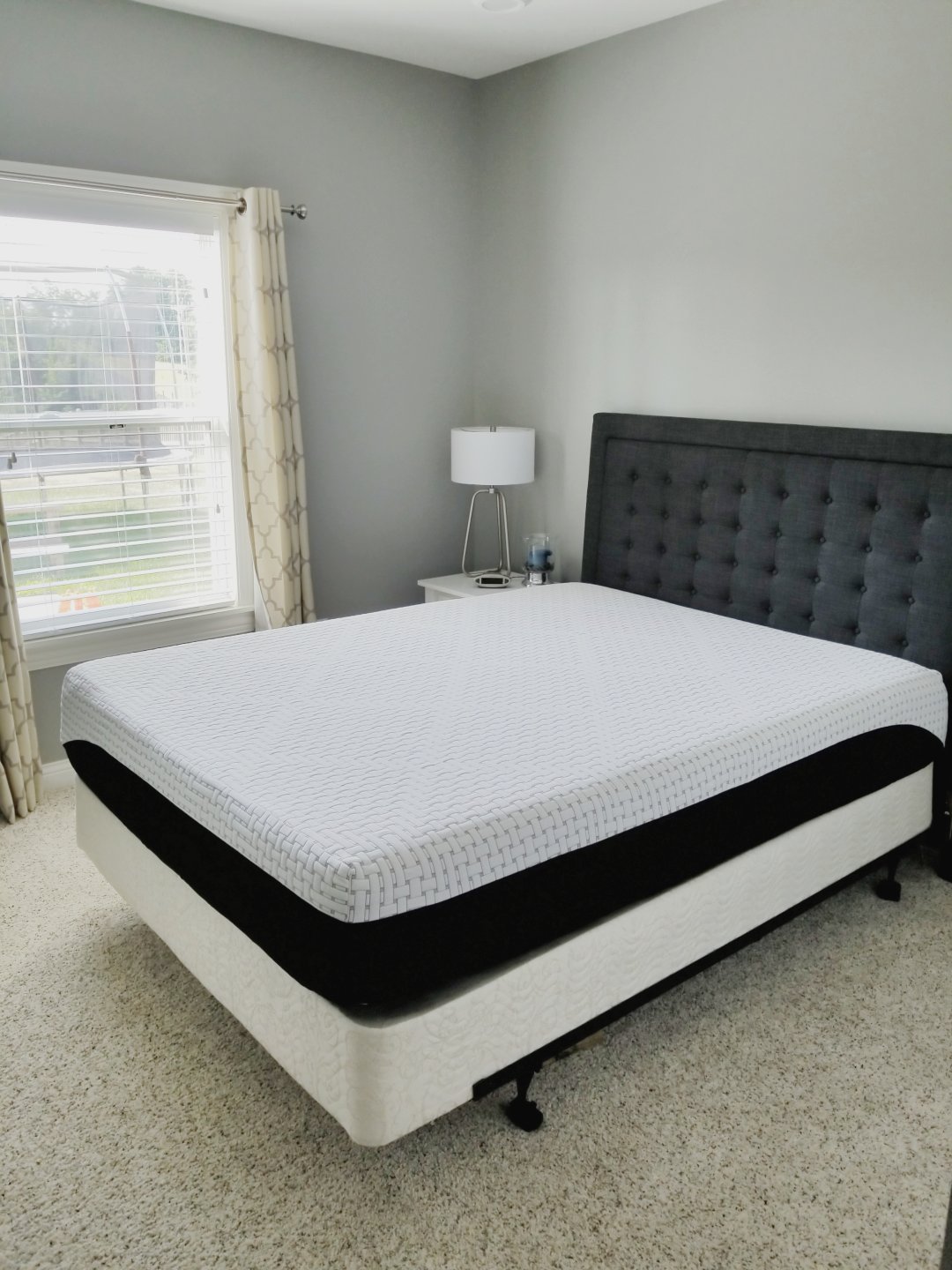 The most important part of staying healthy is getting good sleep. You just cannot function fully without it!  Good health really does start in the bedroom.  Everyday, I have a wellness routine that centers around exercising, eating healthy, nutritious food and being active with my 3 young children.  I live such an active lifestyle while being a stay at home mom, that lack of good sleep can really have a profound effect on my days! If you dont have enough of it, your health begins to spiral downwards.
Sleep is probably the most important thing that we can do for ourselves.  We need it to be solid, comfortable sleep in order to heal our bodies and mind. I weight train several days through the week and off days I typically do cardio or h.i.i.t workouts, so quality sleep is extremely important for my body.   It resets us after a long day, and can certainly affect our moods. By the end of my days, my body is so exhausted that I am ready to collapse into bed! I am definitely short with the kids if I haven't had enough of it!
Staying fueled for an active lifestyle
starts in the bedroom
When I heard that Copper Fit® Replenish mattress was completely designed for deep, rejuvenating sleep, I raised my hand high in the air and shouted "Yes……Yes I need that sooo badly".  Then I heard that you have a 100 night money-back guarantee and that you can even customize the color of your mattress between replenish ivory or replenish black, my ears really perked up.  They told me there's free shipping and that the copper-infused memory foam would cradle my body and provide pressure relief with any of my aches and pains, I then, became pretty skeptical.  To top it off they said it would be 100% compatible with any bed frame, no matter if it was adjustable, slanted or box frame.  I started scratching my head, wondering why it wasn't already on my bed, yet!
The cherry on top came when I found out about the in-depth features of why it was so awesome. To promote airflow and support, (which would aid in recovery of my body), they have an open-cell formula.  Ok ☑  There's even a 5 zone support system that can target different pressure points on your body and targets your head/neck, shoulders, back, hip/lumbar regions and heels.  I Definitely need this after lifting and chasing 3 kids every single day ☑
Zone 1 has enhanced pressure points in the head/neck so that your pillow doesn't have to do all the work.
Zone 2 has extra support for your shoulders(because we all definitely need that)
Zone 3 supports your back, to help with aches & pains.
Zone 4 the hips need both support and pressure relief so you can have the amazing comfort that you need to sleep.
Zone 5 They even thought about your heels.  This zone also provides relief for them.
The mattress is made of 100% polyurethane, made in the USA and CertiPUR-US™ certified & manufactured without chemicals or heavy metals. Phthalate-free and low-VOC. The foam is manufactured using a Variable Pressure Foaming process that is the most environmentally friendly in the industry.  A triple ☑☑☑
At this point I was laying on the ground wondering why no one had picked me up yet and put me on this amazing mattress!
The be all end all decision came when I learned that the Copper Fit® brand helps recovery and performance, but also relieves pain & inflammation and that they truly work hard to keep me at my best during the day, and have found a solution for a full body recovery, while I sleep.  If I'm not mistaken, I believe they might have made this mattress, customized for my life! 
The clouds separated and the sun came out when the mattress arrived at my door!  I couldn't wait to open it up and get it on the bed.  Inside the box, it was rolled up tightly in an air-sealed bag.  Here's a big important tip:  Have it on the bed when you open it from the bag, because it literally expanded and was ready within about a minute or so!  I immediately was impressed to NOT smell an odor like most foam mattresses have after opening up, this is important because I have a crazy strong sense of smell! The moment came to hop on and try it out……..then this happened 8 hours later……….
The next thing I knew I was waking up on one heck of a gorgeous, comfortable mattress, and I felt so refreshed, ready to tackle my the hectic day with the kids.  So I pinched myself to make sure it wasn't all a dream!
I just hope the kids dont decide to sneak in bed with me in the middle of the night!!!